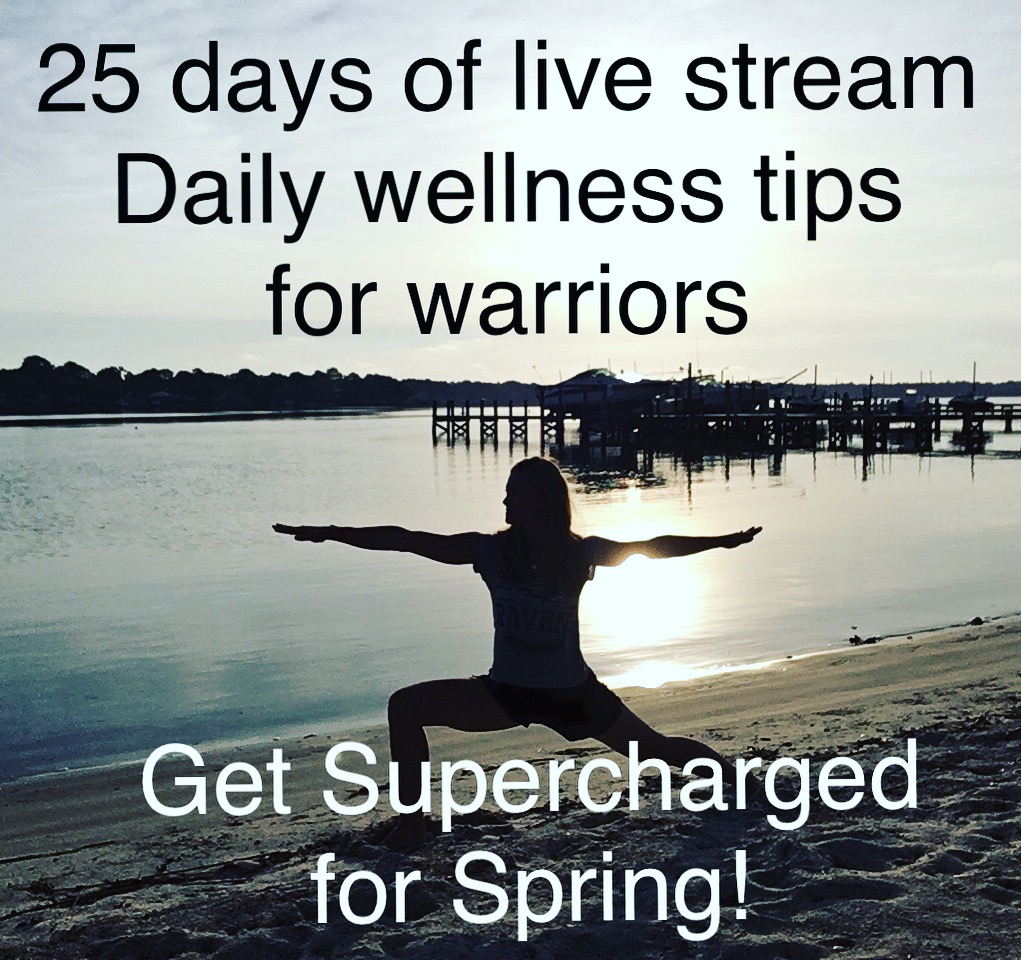 '
Warriors! Spring is DEFINITELY in the air.
 So, today I'm kicking off 25 Day of Daily Wellness Tips for Warriors to help you get supercharged for spring…
 Join me live on my Flexible Warrior Facebook page (it'll be recorded if you miss it live) and Instragram page (at the top in the "stories" section).
 P.S. The Spring Supercharge Yoga & Superfood online program starts 4/1st but deadline to join is 3/25th. I personally can't wait to get supercharged for spring 🙂
 P.S.S. If you want to upgrade your spring supercharge (and you're in the Bmore area) you can add on 3 days of raw, fresh-pressed juices via Zia's Cafe. But, cut off to order is 3/25 and is limited to the first 20 orders so hurry! Click Here to order
XO & Namaste