YOGA FUNDRAISER CLASSES
All Classes are all level to meet a variety of fitness levels and experience. Everyone is welcome. Let's all pitch in and help to save lives of homeless animals…
FULL MOON YOGA (Sunday Aug 26th from 7:30 – 9PM ) outdoor class at a beautiful scenic pond in Parkton, MD (address provided when you register)***
BACK TO YOU YOGA (Thursday Sept. 6th from 9 – 10:15 AM) outdoor class at Oak Spring Farm in Freeland, MD (20633 Mt Zion Rd. Freeland MD 21053)***
BARRE & YOGA CROSS TRAIN (Friday Sept 7th from 9 – 10:15AM) outdoor at Prettyboy Dam in Parkton, MD (17038 Pretty Boy Dam Rd. Parkton MD)***
ALUMA YOGA + FLEXIBLE WARRIOR (Saturday Sept 8th 9:30-10:45AM) at Aluma Yoga, 10151 York Rd #108, Cockeysville MD)
DONATE to RESERVE YOUR SPOT
($20 suggested donation – Please write in notes which class you'll be attending)
If you can't attend any of the classes, but still want to donate, the puppies and I would be so grateful! You can also sponsor me and a few of my Flexible Warrior friends who will be doing a 50K Bike Ride this fall on the NCR TRAIL. 
There will be a door prize drawing at each class from the following local businesses:
***These classes are planned for outside, weather permitting. If it's raining, class will be held inside in Parkton***
***100% of you donations will go to TRU RESCUE to help save dogs lives***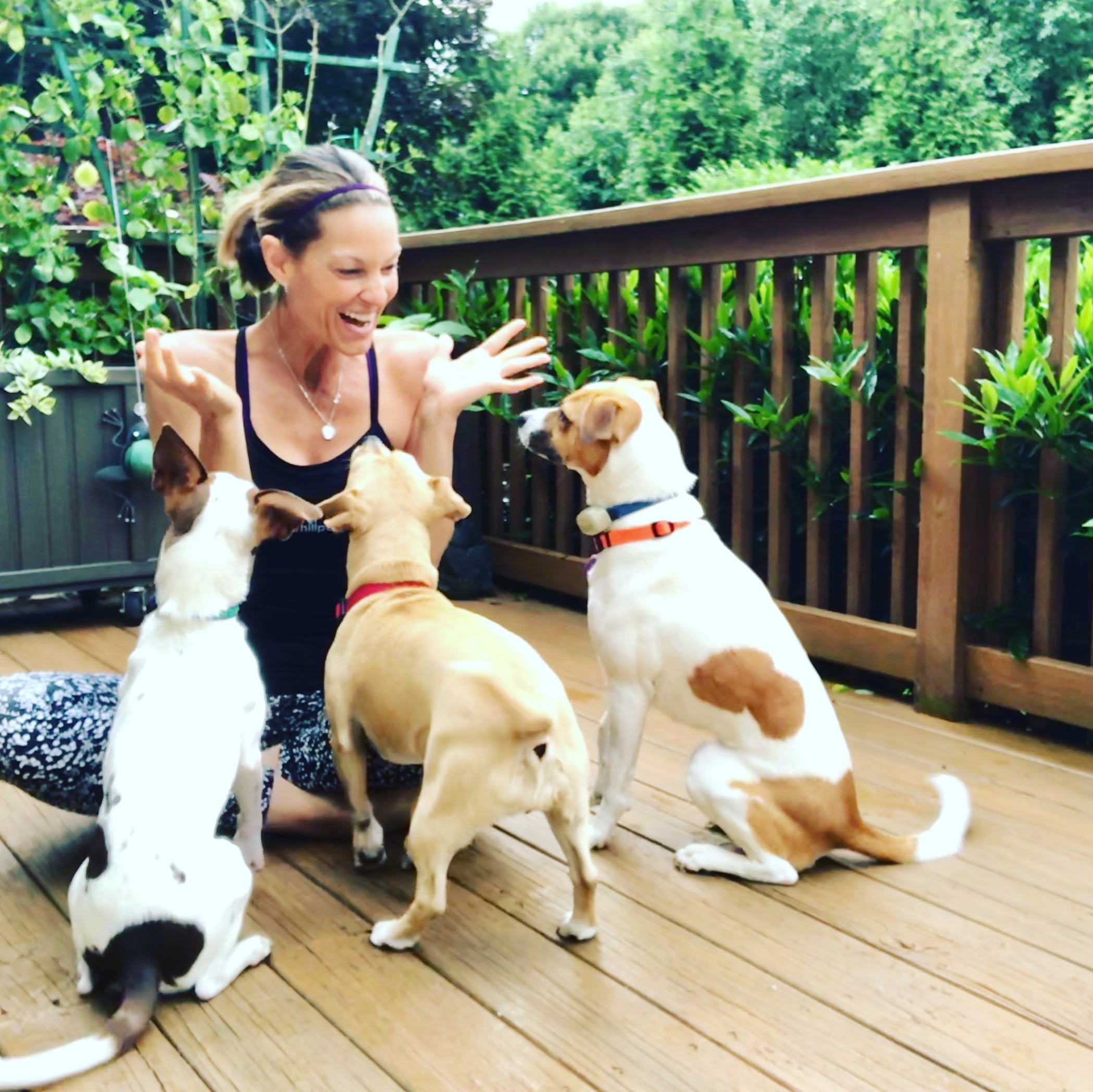 THANK YOU
FOR YOUR SUPPORT!
Karen, Stella, Luna & Leo