Get Supercharged for Spring
(April 29th – May 13th)
2 Weeks of Yoga, Superfoods & Self-Care to feel lighter, healthier and more energized by Mother's Day!
$89 

During this 14 Day challenge, we will…
increase flexibility and core strength with short, daily yoga segments
boost immunity with superfood-based recipes & fresh-pressed juices
increase energy and health naturally with essential oils and real food
reduce stress with simple self-care techniques
lose weight naturally without counting calories
feel leaner & lighter by decreasing toxins & increasing prana (life force energy)
detox your body and home
fuel your mind and body with healthy foods and positive energy
remove inflammatory foods like sugar, dairy, alcohol, coffee and gluten
add in plant-based superfoods smoothies and salads to naturally boost immunity and energy
eat clean for 14 days! All recipes are detox-friendly and gluten-free, sugar-free and dairy-free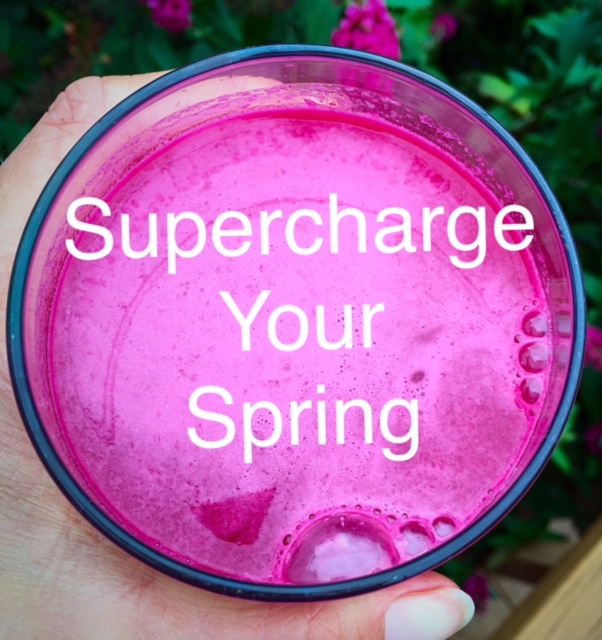 Absolutely no guilt or calorie-counting during this challenge! 
You'll get lots of superfood-based recipes for the challenge…
AND you can take your supercharge to the next level on week 2 by ordering a
3 DAY JUICE CLEANSE
Order Juices via Plant Bar HERE (Baltimore area only)
I also highly recommend adding The Superfood Pack to your order (includes matcha, maca, spirulina and chorella) plus a Dry Body Detox Brush to improve circulation and support the detoxification process. 
Not in the Baltimore area?
Juices can be delivered to your door! Order via Juice Fresh HERE (they deliver to 21 states). Be sure to use the code "warrior" at check out so they know you are with my group. 
For the ultimate Spring Supercharge, join the 14 day challenge AND order the juices. In week one, we'll "take out the garbage" and clean up the diet. In week two, you have the option to add in a 3 day juice cleanse to really take it to the next level!  The challenge gives you access to the online program with daily emails, yoga segments, health coaching in our private Facebook group and lots of gluten-free, sugar-free, detox-friendly superfood recipes to get you..
supercharged for spring
Register for the program and order your juices BEFORE 4/22th to be eligible for these GREAT prizes…
Plant Bar Gift Card ($20 gift card for use in store only)
Celestial Bodies Detox Box ($59) Organic skin care to nourish skin & lighten toxins
Oak

Spring

Farm 

($35) OSF logo shopping bag + water bottle along with a dozen non-GMO eggs + in season certified organic veggies (pick up at the Hereford Farmers Market)

Excel Therapeutic Body Work ($50) PEMF session to reduce pain, increase energy, boost circulation and support recovery.
Lululemon Baltimore ($68) Yoga Mat (pick up in store at Towson Town Center location)
Take your detox to the next level to support digestion and detoxification! Order essential oils like lemon, lavender, peppermint and ginger or the doTerra CLEANSE & RESTORE KIT .  You can email me to set up an essential oil consult for ordering support. Order your kit before 4/8th to ensure delivery before the challenge! Please use "Karen Dubs 2033208" at checkout when ordering.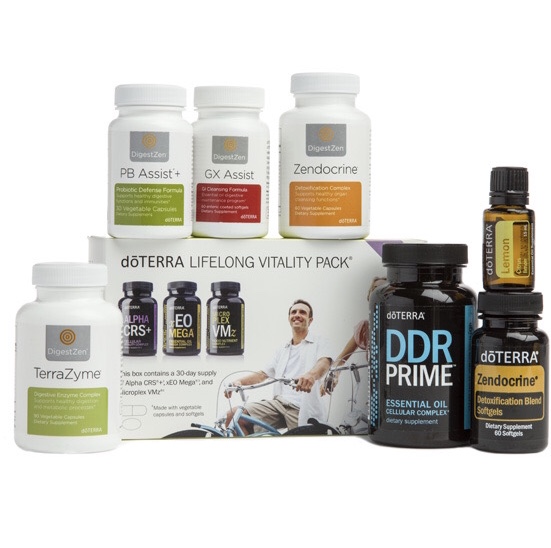 After you enroll, request to join the Spring Supercharge Private Facebook Group for  access to all the superfood recipes, self-care techniques, yoga segments and live health coaching videos. This group keeps the challenge FUN and helps keep you acccountable. This group is only open to members who join the program. 
PS Although the challenge is 4/29 – 5/13th, as soon as you join, you'll have access to our private Facebook group to help you mentally and physically prepare for the challenge week… and we'll keep the Facebook group page open through May 31st for a countown to Summer kick off!
Here are some testimonials from previous program participants…
"As a runner and a busy Mom, I'm so glad I invested in Karen's Spring Supercharge program. I know I should practice self-care and eat better but I never actually did it… until I enrolled in Karen's program. She is all about "progress not perfection" and that was such a good fit for my busy life. Learning how to approach my self-care with a sense of calm, balance and acceptance was as beneficial as learning about the superfoods that 'fuel my prana'. I am proud of myself for making these positive changes in my lifestyle and I'm already signed up for the Core Yoga & Superfood Smoothie Challenge." – Katie Heyl, Running Coach & Busy Mom
Karen's Willpower / Chillpower approach and Spring Supercharge program affirm the benefits of home yoga and self care.  As a runner, I log a lot of miles that really tax and tighten my body.  I have learned from Karen about the importance of balancing my running and cross-training routine with flexibility and recovery. She always promotes and reminds runners that consistency is the key and that it is not about being perfect in yoga poses. Her short 10 – 15 minute sequences fit in great pre or post-run and really keep me feeling limber, strong and able to keep going… And learning the myriad of benefits of Superfoods has been dramatically beneficial to my energy and recovery… Without even trying to lose weight, I had less bloat and more leanness!  – Gaby Fishpaw (follow Gaby on Instagram at @gfitfishpaw)
---
FIND YOUR FLEXIBLE WARRIOR
(FREE DVD with each BOOK ORDER)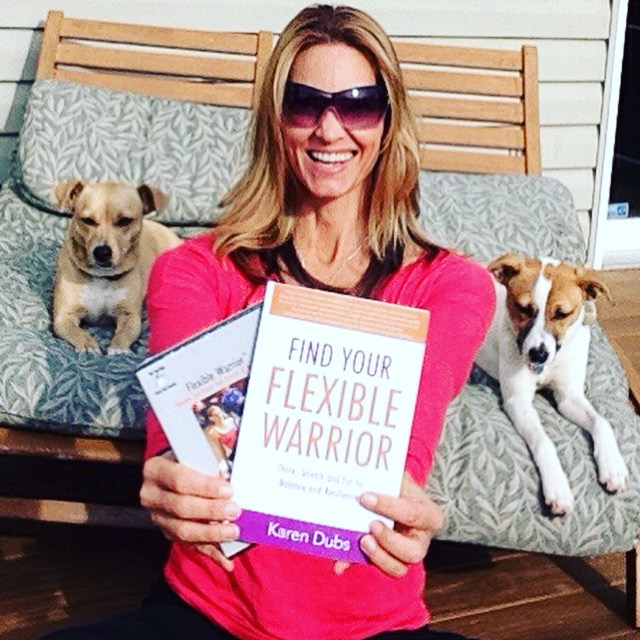 Order a copy of my book "Find Your Flexible Warrior: think, stretch & eat for balance & resilience" and get a FREE Flexible Warrior Yoga DVD of your choice.
Book orders must be placed through my web site (not through Amazon) to get the FREE DVD.
(and include in the notes who you want the book signed to and which yoga DVD you'd like). 
XO & Namaste.