Release. Recharge. Reconnect.
Women's Weekend Retreat
(October 19 – 21st in Parkton, Maryland) 
Fall is the perfect time to release what no longer serves you, recharge your batteries and reconnect with your highest potential (as well as with other like-minded, empowered women. 
Join Allie Mourges, Courtney Wheeler and Karen Dubs for this women's weekend of wellness … To sweat, connect, unwind, laugh and recharge! Get away for the whole weekend, one night or a full day! Put you first! Become a Weekend Wellness Warrior! See flyer and our Facebook Event Page for up to date info.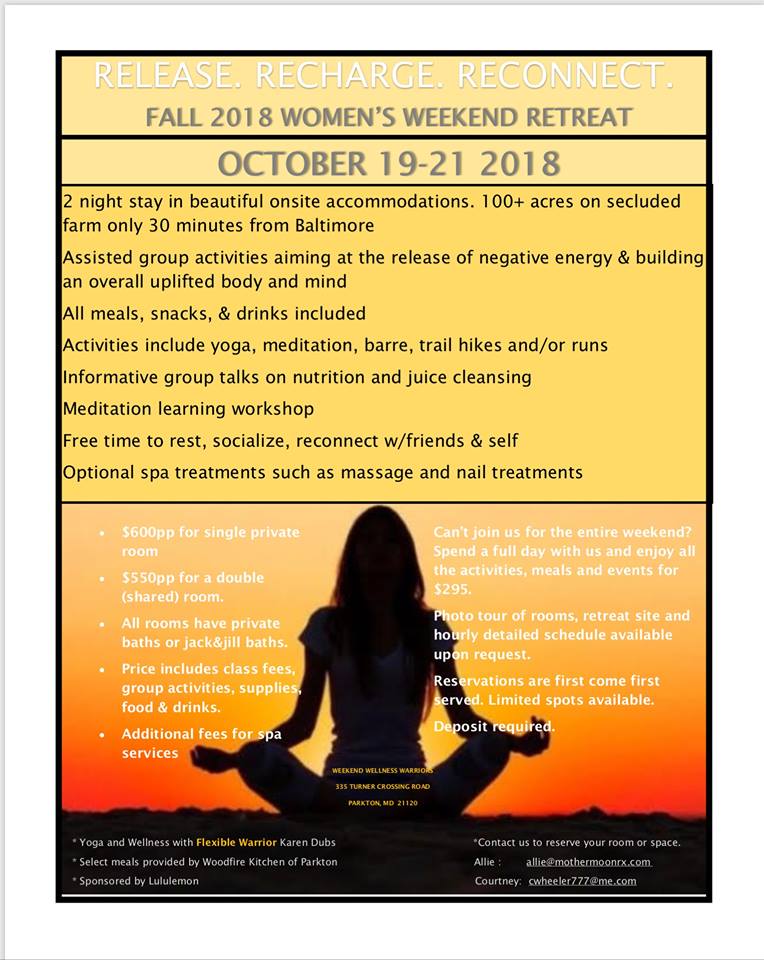 Contact allie@mothermoonrx.com or csheeler777@me.com for more info and to reserve your spot
*************************************************************************************
Full weekend, single occupancy, private room: $600 per person
Full weekend, double occupancy, shared room: $550 per person
Full day Saturday, no over night stay: $295
Full day Saturday AND over night stay: $450 per person
****All food, drinks(including alcohol), speakers, classes, materials needed for classes INCLUDED