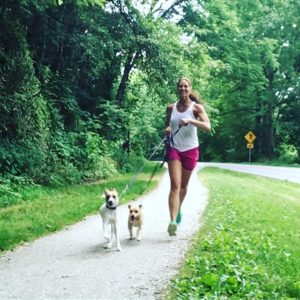 Hi Warriors!
September is like a warmer version of New Years. Fall is the perfect time to hit the refresh button, recommit to your goals, revitalize your spirit and reset your intentions. As the kids get back to school, it's time to get back to YOU!
Last September, I offered a series of yoga fundraising classes and started training for the
BARCS 5K
with my two rescue pups Stella and Luna. We raised $3K for this amazing Baltimore area rescue organization, that saves over 10,000 of animals each year!
It took just the right reason to inspire me to start running again. It had nothing to do with fitness, weight loss or health (althose those are positive "side effects" 🙂 My goal had to do with what we yogis call "karma yoga" (selfless service, right action and good deeds).
The interesting thing about doing for others is that it's one of the most uplifting, healing and empowering things you can do for yourself. I guess that's the meaning behind the quote "giving is better than recieving."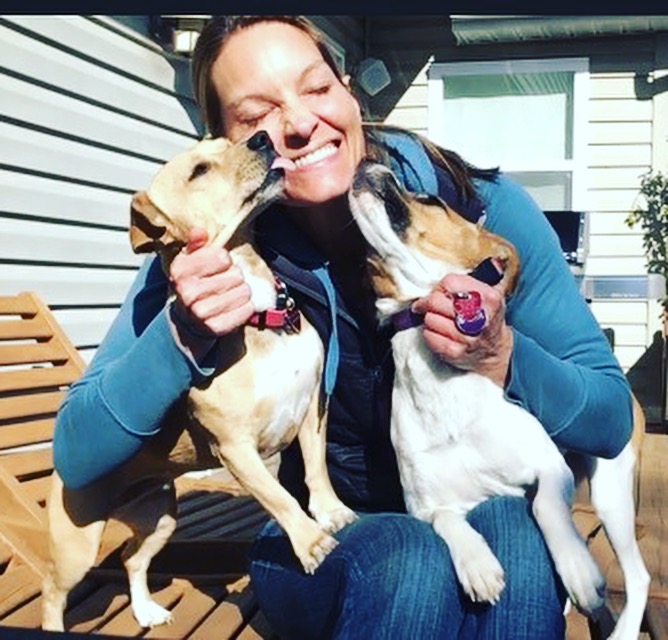 Helpless animals is one of those things that get me in the heart. It never feels like I can do enough to help these helpless souls. These animals were my "why" for training for the BARCS 5K and for offering a series of yoga fundraiser classes.
Running isn't easy for me. My schedule is busy and I didn't know how I was going to fit in all the fundraiser classes plus the "couch to 5K" training. But knowing my "why" and keeping these rescue pups at the front of my mind was all I needed to create time and space in my life to do more and give back.
Setting an intention is greater than just a goal. Knowing your "why" behind what you're doing can make all the difference on the days you don't feel like showing up. Some days I got up at 5:30AM and ran in the rain before my 7AM client. It was uncomfortable. Yet, there was something in that discomfort that brought me great joy. You know what I mean?
The race day arrived, and my friend, fellow rescue pup momma and
massage therapist Jordan Meadley
and I ran proudly through Patterson Park with hundreds of other supporters, many with their dogs. We smiled from ear to ear. It was an awesome day.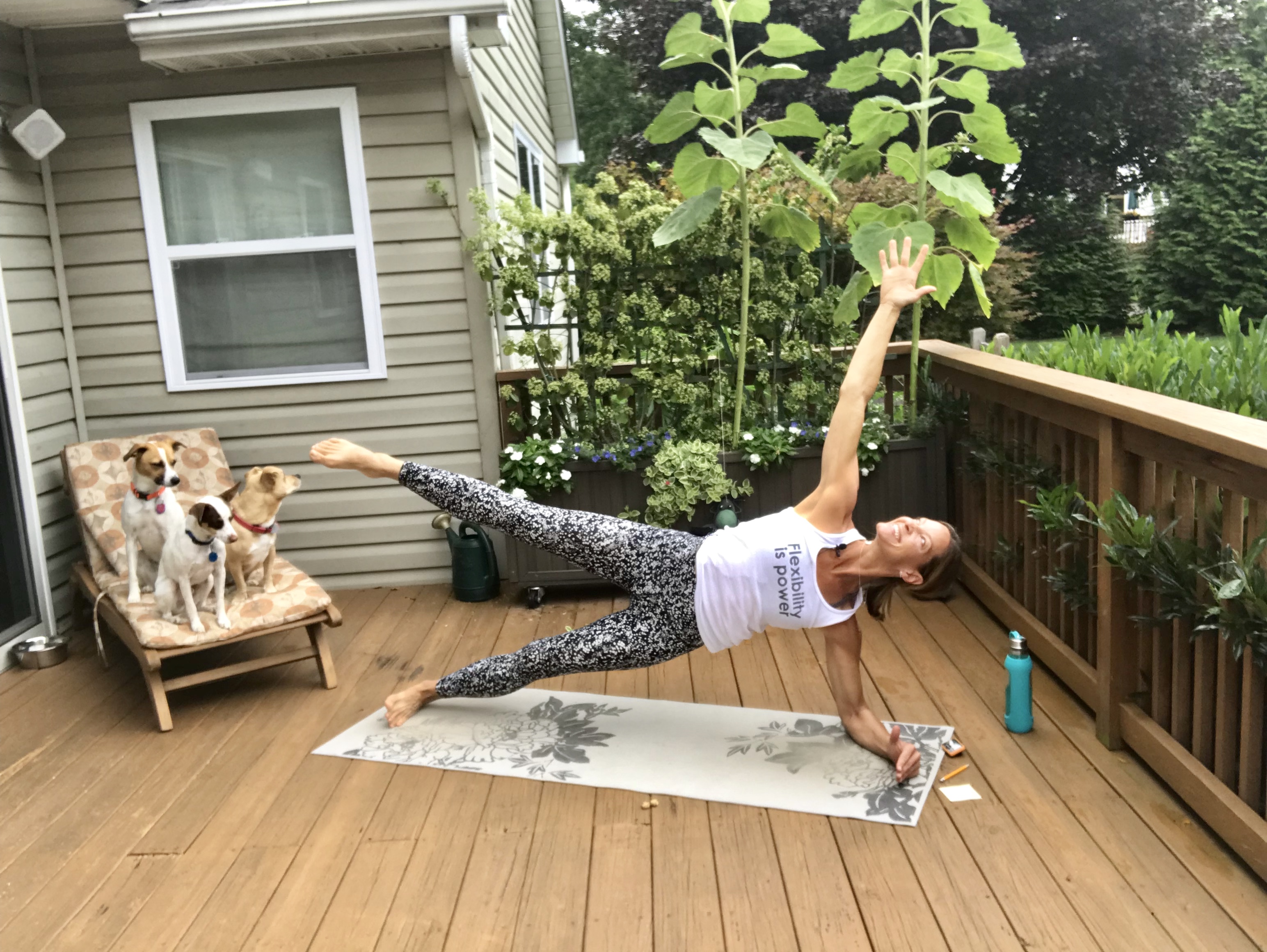 After the race, I met up with my husband and our two rescue pups at Hereford Farmer's Market for a post race treat. While we were hanging out and chatting, a little pup walked up to us to say "hi". Turns out he needed a home and his foster mom said "looks like he fits right in with your crew." Uh oh…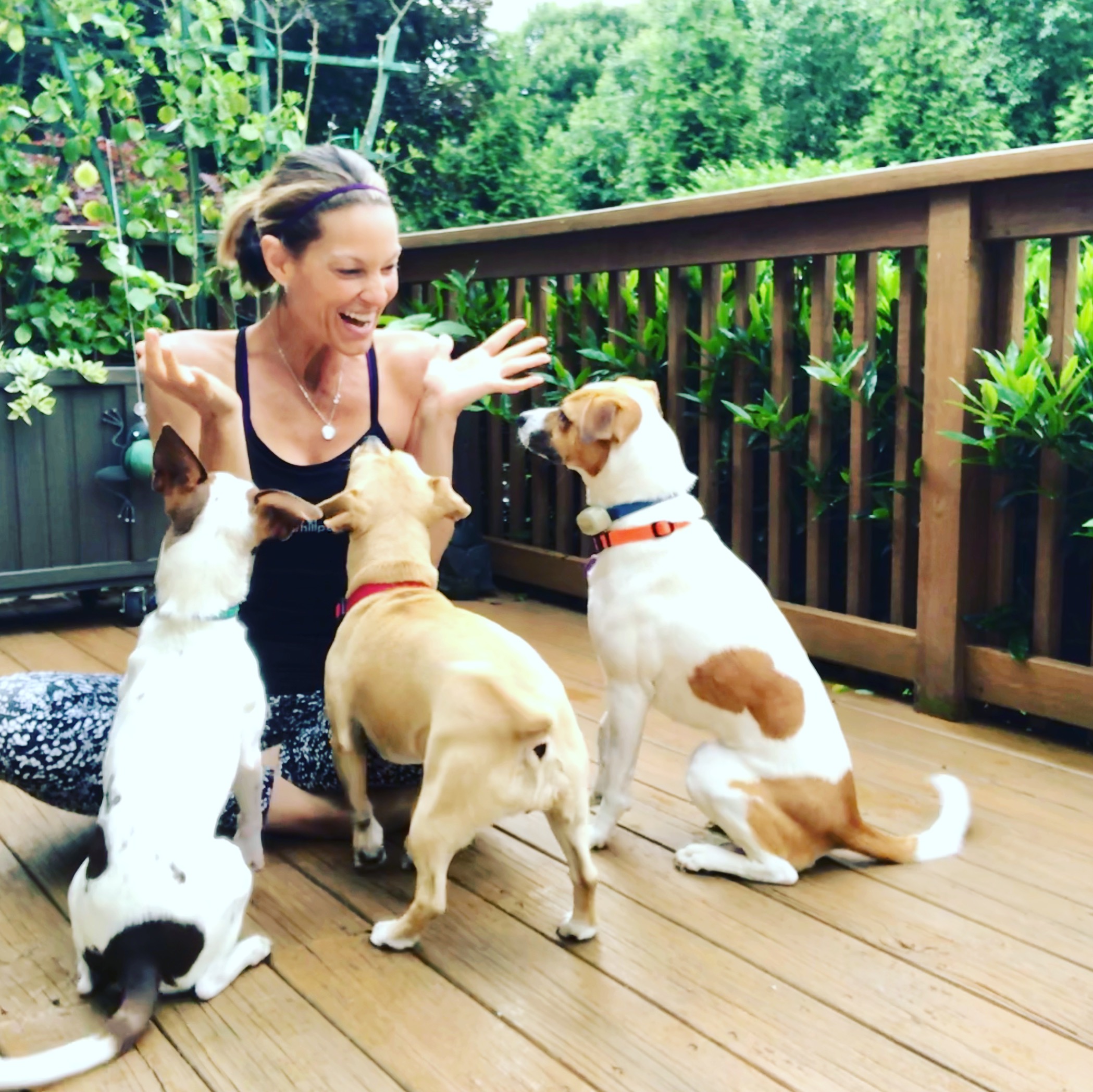 This fall, as you setlle back into a routine, reset your goals and get back on track with your fitness routine, consider your "why" and set a positive intention around how you want to feel and the positive impact your self-care has on your family and the world.
I hope you'll join us at our Yoga Fundraiser Classes 🙂
P.S. studies show volunteer work and good karma is good for you health and wellness so that's another bonus "side effect" 🙂
Stella, Luna, Leo and I thank you for your support!
XO & Namaste
Karen Dubs