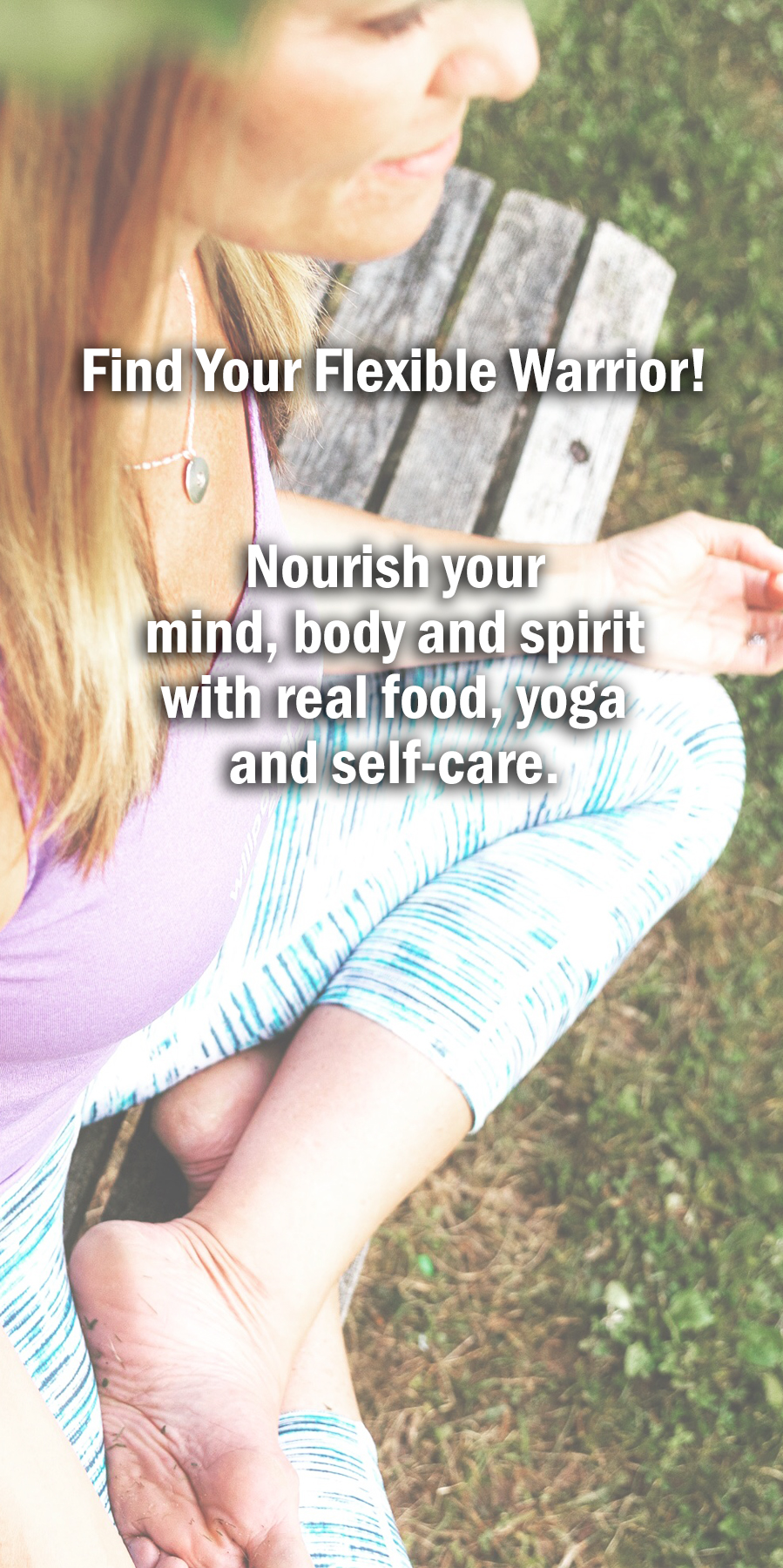 Hi Warriors!
I often think that we should celebrate the "new year" in April. With longer days, warmer weather, more daylight, new life and flowers blooming… it just seems like the right time to clean the slate and begin again.
Each January, instead of setting resolutions, I choose one word to shape my year (based off the principles in the book "One Word"), co-written by a friend of mine, Jimmy Page.
The first year my one word was "joy" (because I can tend to be pretty serious – all about work, work, work)… That was an AMAZING year btw so "joy" was clearly a good choice 😉
Year two I chose "light" (mostly because I love the meaning behind 'Namaste' – the light within me honors the light within you). That was the year I ended up in nutrition school to become a health coach to become part of the 'ripple effect'… to share and spread the light and be part of the healing of our world )… Very good choice…
Year three, "create" was my word (that was the year I learned how to make mosaics, rehab old furniture and I wrote my book "Find Your Flexible Warrior: think, stretch and eat for balance and resilience" 😉 … So yes, "create" I did!
Year four, my word was "free" (mostly because I wanted to be free from migraines and the chronic pain that was holding me back from joy, spreading the light and creating 🙂 and YES, thankfully I took a HUGE step towards FREEDOM from pain, and I met Erin Knight from Association for a Migraine Free World… Coincidence? I think not.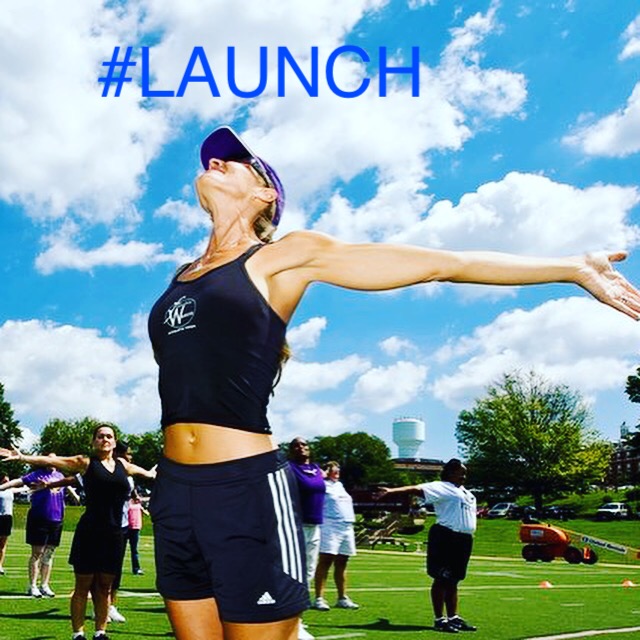 Last year my word was LAUNCH (because I tend to be a thinker and a planner, but taking action and doing is what matters most! Sometimes I get stuck in the thinking and planning mode).  I launched my first online challenge, the Spring Supercharge Yoga, Superfood and Self-Care Challenge 🙂 It was a ton of work, but like most things, I'm so glad I leaped and took action, even when I didn't feel ready. As Amelia Earhart said, "the best way to do it, is to do it."
This year, my word is a little random … it's FUN! Well, I'm turning 50 this year and as I mentioned earlier, I can tend to be a workaholic and I probably don't often let myself have fun as often as I should. One of my favorite mantras is "don't postpone joy". We often put off things until the timing is perfect (which never comes). My dad died when he was 50 … I was 17 at the time, and thought 50 was old. But it's SO YOUNG! Perspective. So, yes, FUN is my word. It may sound shallow but I truly think if we're not having fun, we're not doing something right. Right? So less stress and more fun is on tap (more about that in a future post).
So today, I just wanted to check in with you, my fellow warriors…
How is your year going so far?
So often, we put off our health and wellness until the timing is perfect. But that "perfect" time never comes. People often tell me they want to do yoga, but they don't have time. Or, they want to eat healthier, but they don't know where to start. I get it! I was there just a few years ago. But now, I do 10-15 minutes of yoga most days, and I have incorporated lots of nutrient-dense superfoods into my diet and I feel so much better! And when you join my Spring Supercharge 14 Day Yoga, Superfood & Self-Care Challenge, I'll share all my secrets with you.
If you got a little off track, NOW is the perfect time to reset your intentions for the year.
Spring is about new beginnings and fresh starts. Begin again. Clean the slate. Start over. Spring clean.
Pause. Breathe. Stretch. Do more of what brings you joy.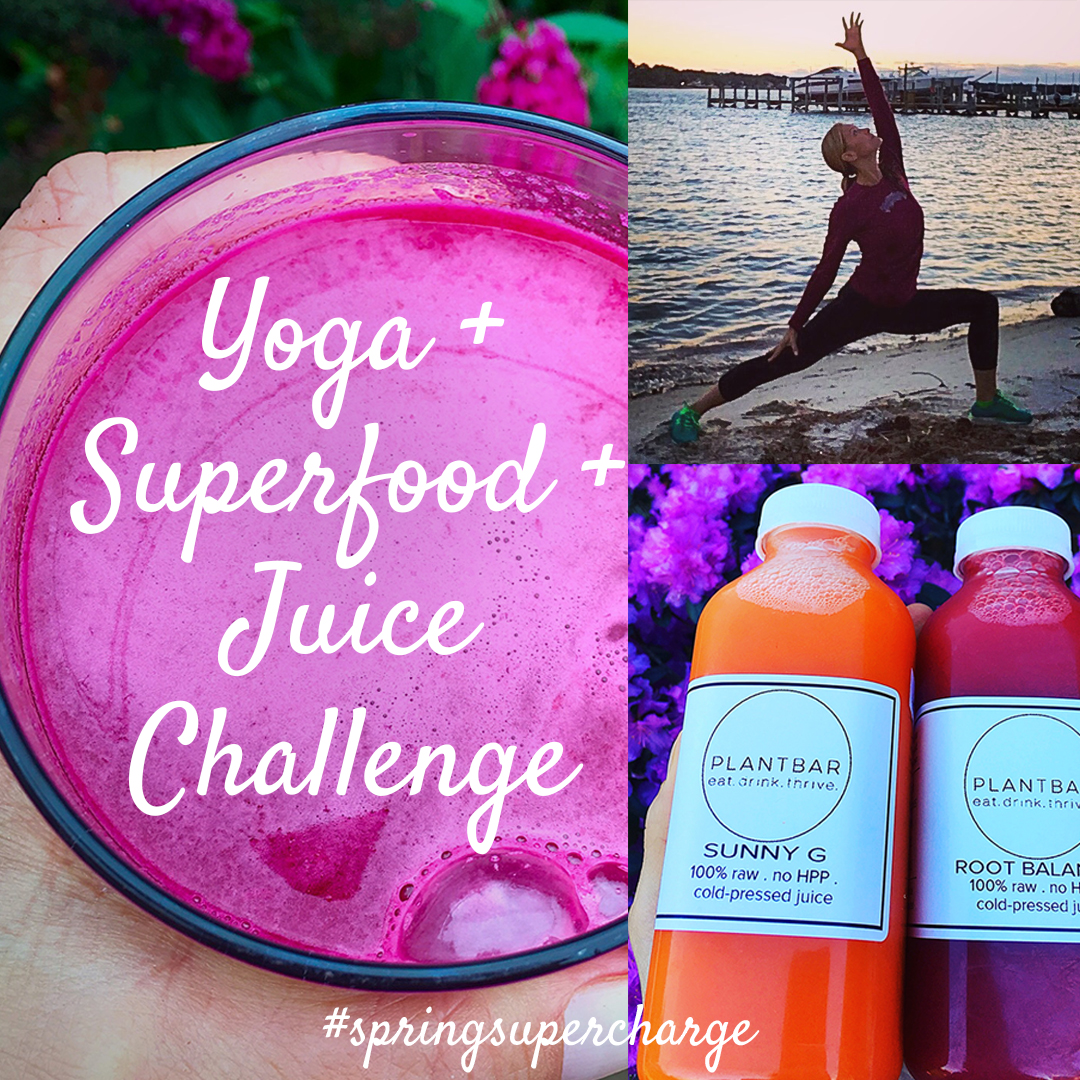 A few questions to comtimplate… 
How do you want to feel? Why?
What's holding you back?
When will you be ready?
If not now, when? 
And if you need a little kick in the pants and want some support, join my 14 Day Spring Supercharge Yoga, Superfood & Self-Care Challenge!
Wishing you a happy, healthy spring.
Stay Flexible, Warriors…
Karen Dubs
PS Sign up for my enews for a free chapter of my book and 5 Recipes to Kick Your Sugar Addiction