"Find Your Flexible Warrior:
Think, Stretch and Eat for Balance and Resilience"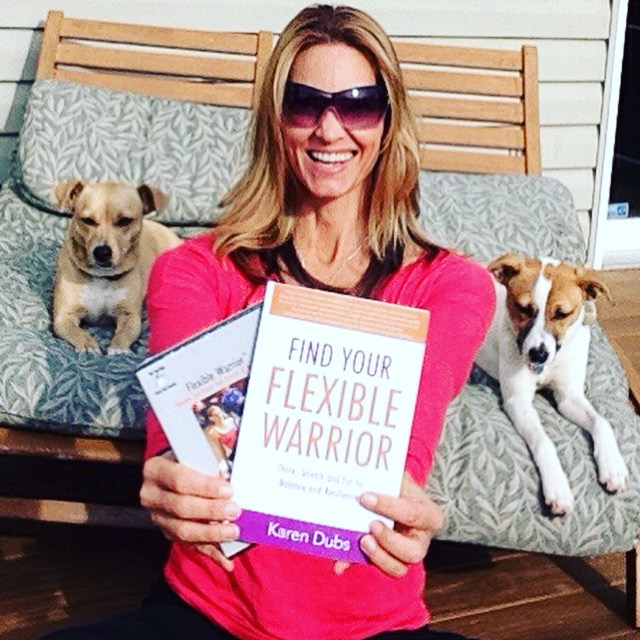 You can train your body hard, but unless you're training your mind, eating well, and incorporating recovery training,
you may not feel your best. Simple changes in the foods you eat and your self-care routine can help you:
Balance your willpower and strength with chillpower and flexibility
Create a more resilient and adaptable mind and body
Speed recovery, boost performance and increase your flexibility
Reduce stiffness and improve health with anti-inflammatory superfoods
Discover stretching and other techniques to enhance well-being
FREE FLEXIBLE WARRIOR YOGA DVD WITH EACH BOOK PURCHASE*
*Free DVD with purchase from my web site (not Amazon). See DVD volumes HERE
Orders within US ONLY (additional $20 shipping fee to orders outside of US. Email karen@flexiblewarrior.com to order outside of US). 
Order here: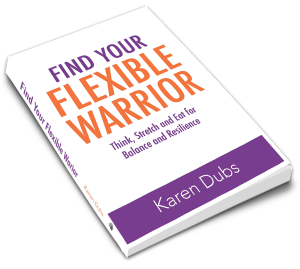 Be sure to select the correct book & DVD option from the drop down menu above.
To order bulk books and/or DVDs for resale, email karen@flexiblewarrior.com for discounted packaged pricing.
Also Available on Amazon or Kindle >
CLICK HERE