Find Your Flexible Warrior (members only access)
Yoga Videos, Superfood-Based Recipes & Self-Care Tips
Only $139.00
What you get:
Over 40 Yoga Videos to increase flexibility, strength and balance
Dozens of superfood-based recipes to boost energy, health and immunity
Self-care videos and hand-outs to reduce stress and support recovery and overall wellness
Unlimited Access to all the videos, handouts and lectures
Handouts and worksheets to help you set powerful intentions for success
Audio recordings with meditations, STRESS-REDUCING and breathing practices
Free Guided Members Only Challenges 2X a year for accountability and support
Access to our private Facebook Group with live yoga classes, wellness talks, support and community
A FREE signed copy of my Find Your Flexible Warrior: think, stretch and eat for balance and resilience + a Flexible Warrior DVD of your choice
Immediate access to all 4 courses when you join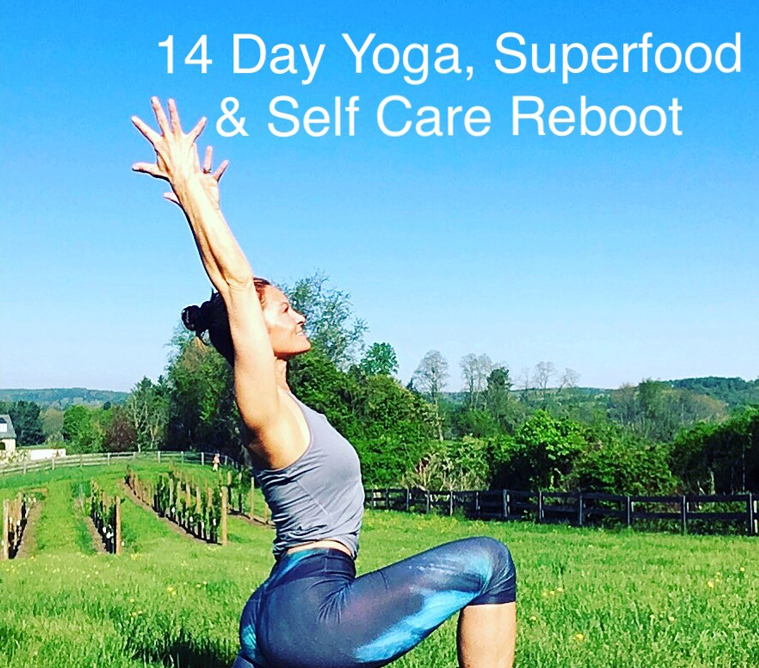 Two weeks of Yoga, Superfoods & Self-Care to reboot the system and feel lighter, healthier and more energized! You have the option to add on a 3 Day Juice Cleanse via Zia's Juice Bar or Juice Fresh to really take your reboot to the next level. You also access to our private Flexible Warrior Facebook group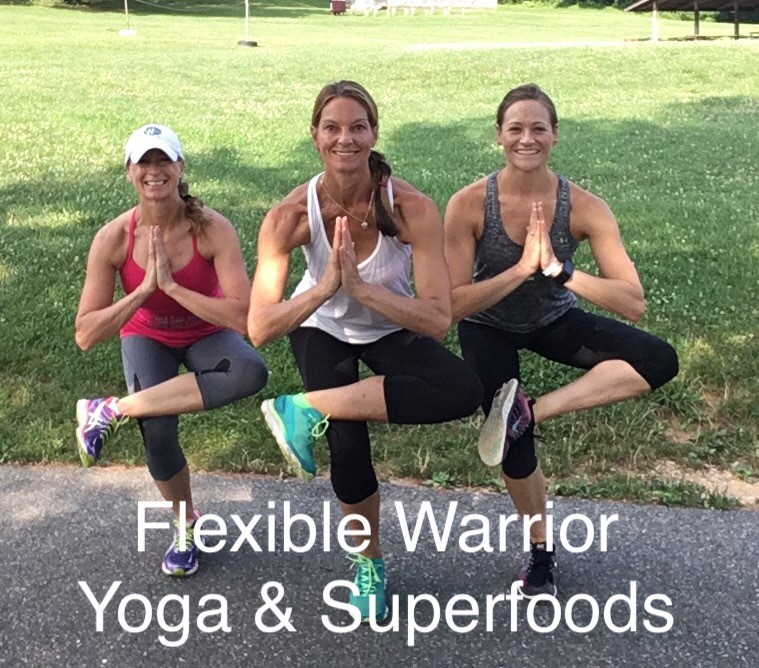 Strengthen your core, stretch your body, and energize your spirit with 12 days of core yoga, sun salutations and superfood smoothie recipes. You also access to our private Flexible Warrior Facebook group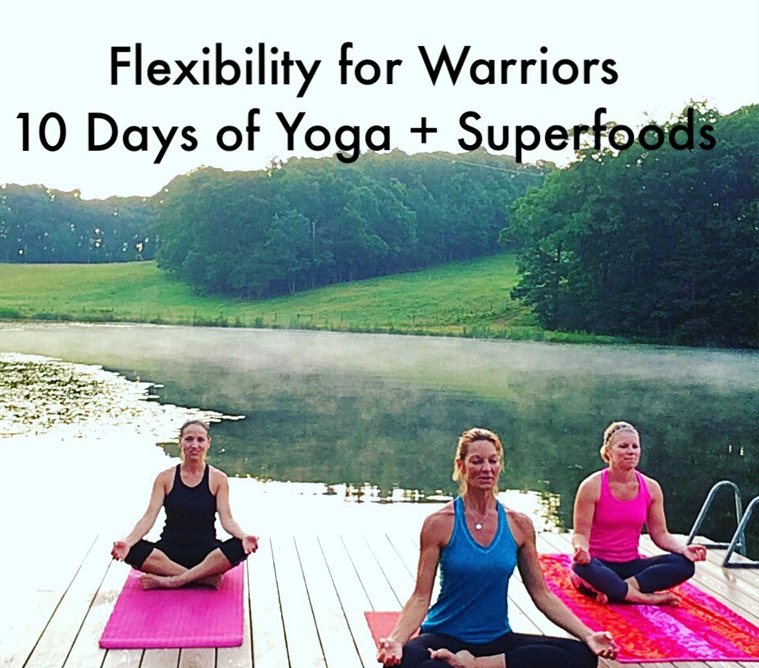 Ideal for runners and athletes who trains hard but rarely stretches… and anyone wanting to improve nutrition, boost energy. increase flexibility and recover faster with daily yoga and superfoods. You also access to our private Flexible Warrior Facebook group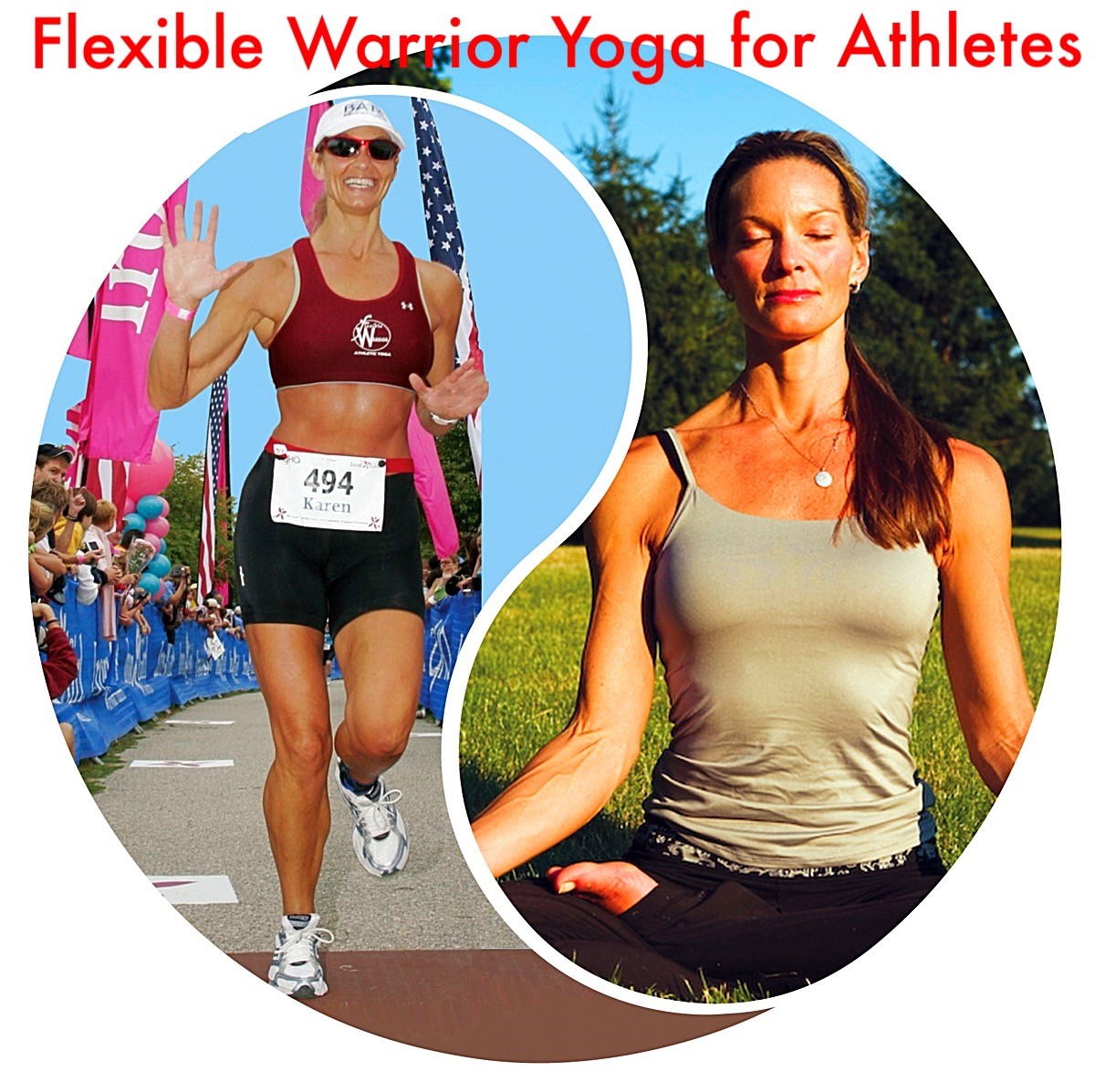 16 Videos geared specifically for runners and triathletes and great for athletes of all sports. This Flexible Warrior series includes dynamic flexibility warm ups for range of motion, warrior strength, endurance and balance segments, foam roll and stretch sequences for self-massage and recovery plus restorative stretch segments. 
Who Should Join?
*Anyone looking to increase energy & boost immunity to improve performance and overall wellness
*Runners & Athletes wanting to reduce inflammation & recover faster by adding in yoga, superfoods and self-care
*Busy Mom's & Stressed Out Desk Warriors who want fast, efficient yoga & easy, healthy recipes
*Those wanting to reduce pain & stiffness and improve overall health
*Anyone wanting to improve nutrition and lose weight naturally
Unlimited Access for just $139