If you train hard to increase your strength, speed and power, but you're feeling stiff, achy and tight, the Ultimate Flexible Warrior recovery session is for you!
You're customized 90 minute session includes a combination of techniques to improve circulation, accelerate recovery, increase flexibility and speed healing:
-a recovery smoothie
-breathing exercises and guided meditation
-one-on-one assisted athletic stretching
-full body compression "mash" massage
-essential oils aromatherapy for healing and relaxation
-Biomat to warm the muscles and speed healing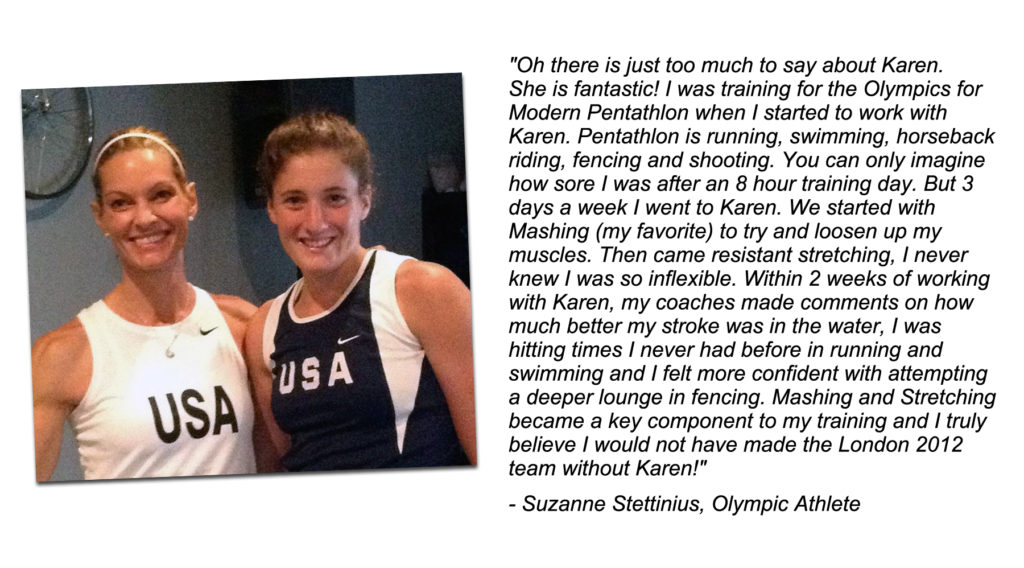 $200 for 90 minutes. Space is limited for these intensive sessions. CONTACT ME to book your session.