Find Your Flexible Warrior
One-on-One Personalized Yoga & Health Coaching
Create a more balanced life and a more energized, pain-free, resilient body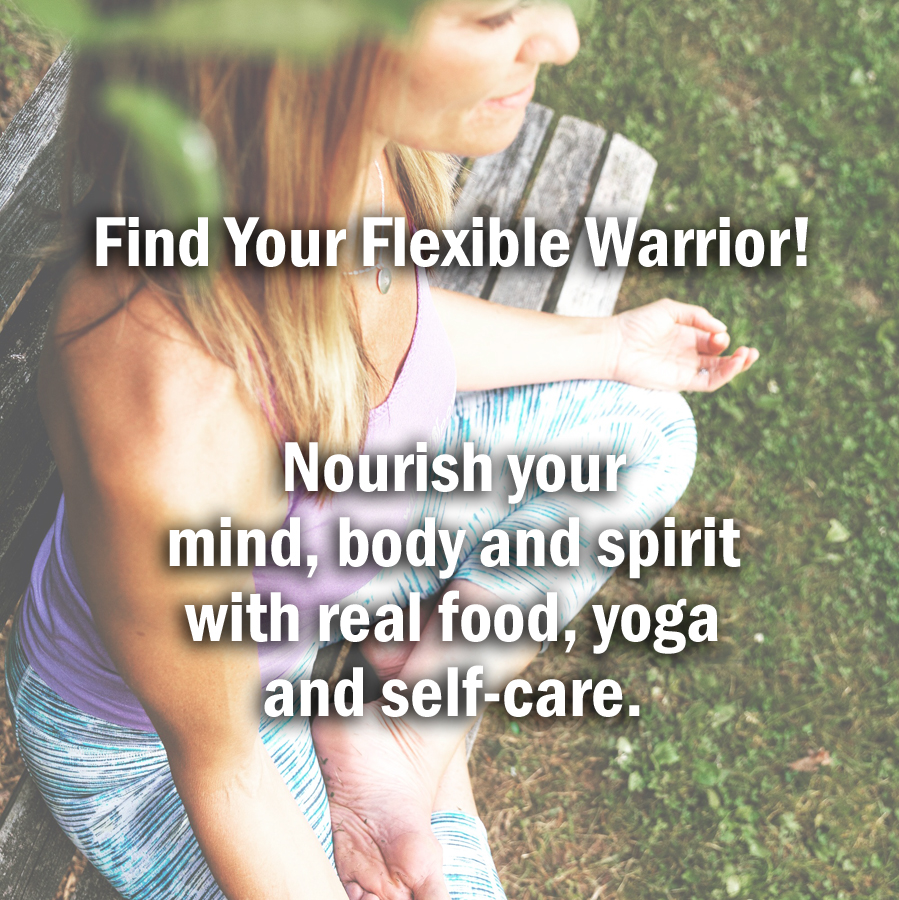 30-Minute Health Consultation
Let's talk about your health, wellness and lifestyle goals.
During your free 30 minute phone consult, we will assess where you are and where you'd like to be in the future. We'll determine if my coaching style is a fit for your personality and what motivates you. If we decide to work together, I will help you create a wellness and nutrition program that fits your goals and lifestyle and that is sustainable for the rest of your life.
Depending on your goals, the coaching program can include fitness, yoga, stress management, life balance and nutrition… We can work on all of it, or focus on just one area.
I have worked with stay-at-home mom's wanting to lose weight and get fit to marathon runners and professional athletes looking to improve performance, reduce inflammation and recover faster…
Testimonials from previous program participants …
"As a runner and a busy Mom, I'm so glad I invested in Karen's Spring Supercharge program.
I know I should practice self-care and eat better but I never actually did it… until I enrolled in Karen's program. She is all about "progress not perfection" and that was such a good fit for my busy life. Learning how to approach my self-care with a sense of calm, balance and acceptance was as beneficial as learning about the superfoods that 'fuel my prana'. I am proud of myself for making these positive changes in my lifestyle and I'm already signed up for the Core Yoga & Superfood Smoothie Challenge." – Katie Heyl, Running Coach & Busy Mom
"Karen's Willpower / Chillpower approach and Spring Supercharge program affirm the benefits of home yoga and self care.  As a runner, I log a lot of miles that really tax and tighten my body.  I have learned from Karen about the importance of balancing my running and cross-training routine with flexibility and recovery. She always promotes and reminds runners that consistency is the key and that it is not about being perfect in yoga poses. Her short 10 – 15 minute sequences fit in great pre or post-run and really keep me feeling limber, strong and able to keep going… And learning the myriad of benefits of Superfoods has been dramatically beneficial to my energy and recovery… Without even trying to lose weight, I had less bloat and more leanness!"  – Gaby Fishpaw (follow Gaby on Instagram at @gfitfishpaw)
"As a Master cyclist that averages 100+ miles per week, I am always looking for ways to improve flexibility and reduce inflammation.  The Flexible Warrior book is a very balanced approach to life . . diet  and self-care. Since reading her book, I have given up diet sodas and alcohol.  I have also reduced sugar consumption. I follow her JERF (just eat real food) mantra.  I practice yoga or other form of self care at least 10 minutes a day.  I have lost 5 pounds (Not a huge deal, from 158 to 153) and reduced body fat from 9% to 7% (that's relative on my scale).  Heartburn has disappeared. Inflammation has subsided to the point I have almost stopped taking over the counter pain meds. I have been radically changed as I incorporated the Flexible Warrior principles. I just completed a metric century race and won my age group (top finisher of fourteen 60+ cyclists). Karen's motivational style and positive spirit are awesome and keep me coming back." – Steve, Master Cyclist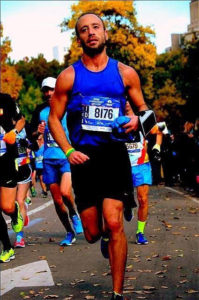 "Karen's Flexible Warrior program has changed my running and overall fitness life. I utilize her pre- and post-workout yoga routines daily and I can say with confidence that I have remained healthy and injury-free as a result. Thank you, Karen. Keep up the incredible work and I will continue to be a loyal subscriber. Chill Power for LIFE." – Adam Rudolph
Health Coaching Packages Can Include:
A customized nutrition program geared toward your goals and needs including recipes and shopping lists
Private one-on-one yoga sessions (remote or in person)
Weekly phone coaching sessions to get you from where you are to where you want to be
Grocery Store Tour and Shopping
In-home cooking demos and pantry makeover
A signed copy of my book "Find Your Flexible Warrior"  plus Flexible Warrior Yoga 5 Volume DVDs Set
Access to all the Flexible Warrior online program materials (yoga videos, recipes and handouts)
Package prices range from $600 for 6 weeks (phone health coaching) to $1,000 for 6 weeks (including a weekly in-person private yoga session). I will create a customized program just for you and hold you accountable to positive change!
To start, sign up for a 30 minute consult to discuss your goals and health history
Give the Gift of Health